Sharing an updated roundup of the best of the best in makeup from Sephora! Today's roundup focuses on favorites for the face, eyes and cheeks. I'll have a dedicated lip roundup going live tomorrow because it's going to cover the best in every category.
Primers
I'm not really into primers because with skincare layering and SPF I don't really want another layer of product on my face, but here are two that I love. Both are available in minis if you want to try a smaller size before committing to the full size ones.
Bobbi Brown Vitamin Enriched Face Base is the best multi-tasking moisturizer and primer in one. It's hydrating, smooths out the skin, and doubles as a foundation primer. It's the one I have used up multiple times and keep going back to.
Charlotte Tilbury Hollywood Flawless Filter is another great multi-tasking glow product. I can use this as a glow primer or highlighter. I use shade 3, 4 or 4.5. (I will say though that the Elf Halo Glow Liquid Filter is a very good alternative that's a lot more affordable.)
Foundation/Tinted Moisturizer/CC Cream
I have so many foundation and base favorites. I've tried to split my recommendations by type/coverage/finish level because I know some of you like super light coverage while others need satin finish or full coverage.
Hydrating Tints/Bases
Summer Fridays Sheer Skin Tint is one of the best sheer skin tints (emphasis on sheer). Coverage is very light and finish is dewy and glowy. It does have enough pigment that you need to find a good match but it looks very natural on the skin. I wear Shade 4.
Westman Atelier Vital Skincare Dewy Foundation Drops is the best glowy hydrating base. It's the best for dry skin in my opinion but on the sheer side so you definitely need to add some concealer for more coverage (or layer a stick on certain areas you need more color). I found the shades of the drops match the stick formula.
Givenchy Prisme Libre Skin-Caring Glow Foundation is a great hydrating foundation with medium coverage. It's not so hydrating that it looks too dewy or emollient but it is definitely on the hydrating side. I wear N280 or W310.
Natural Looking Bases
Too Faced Born This Way Healthy Glow Skin Tint is my favorite new base of the year. It has natural medium coverage, lightweight feel and looks like skin but better. It has a nice satin dry down with a subtle glow. If it's separating on you I highly suspect it's your moisturizer that is not compatible with this formula. I wear Warm Beige.
It Cosmetics CC+ Nude Glow Foundation is the best CC Cream I've tried (aside from the Chanel one that is temporarily discontinued). I like that it's not super thick but has substance to it so it's still creamy. I've tried all the It Cosmetics foundations and this is the best one in my opinion. I wear Medium Tan.
Patrick Ta Major Skin Crème Foundation Powder Duo is the best solid cream foundation I've tried. I really like the powders that come with this too because the pigment level is low so it acts as a natural setting powder without adding color (also does not oxidize). Colors run darker than described in my opinion. I'm typically a medium or medium tan but in this formula I wear Light Medium 1 or 2.
Medium Coverage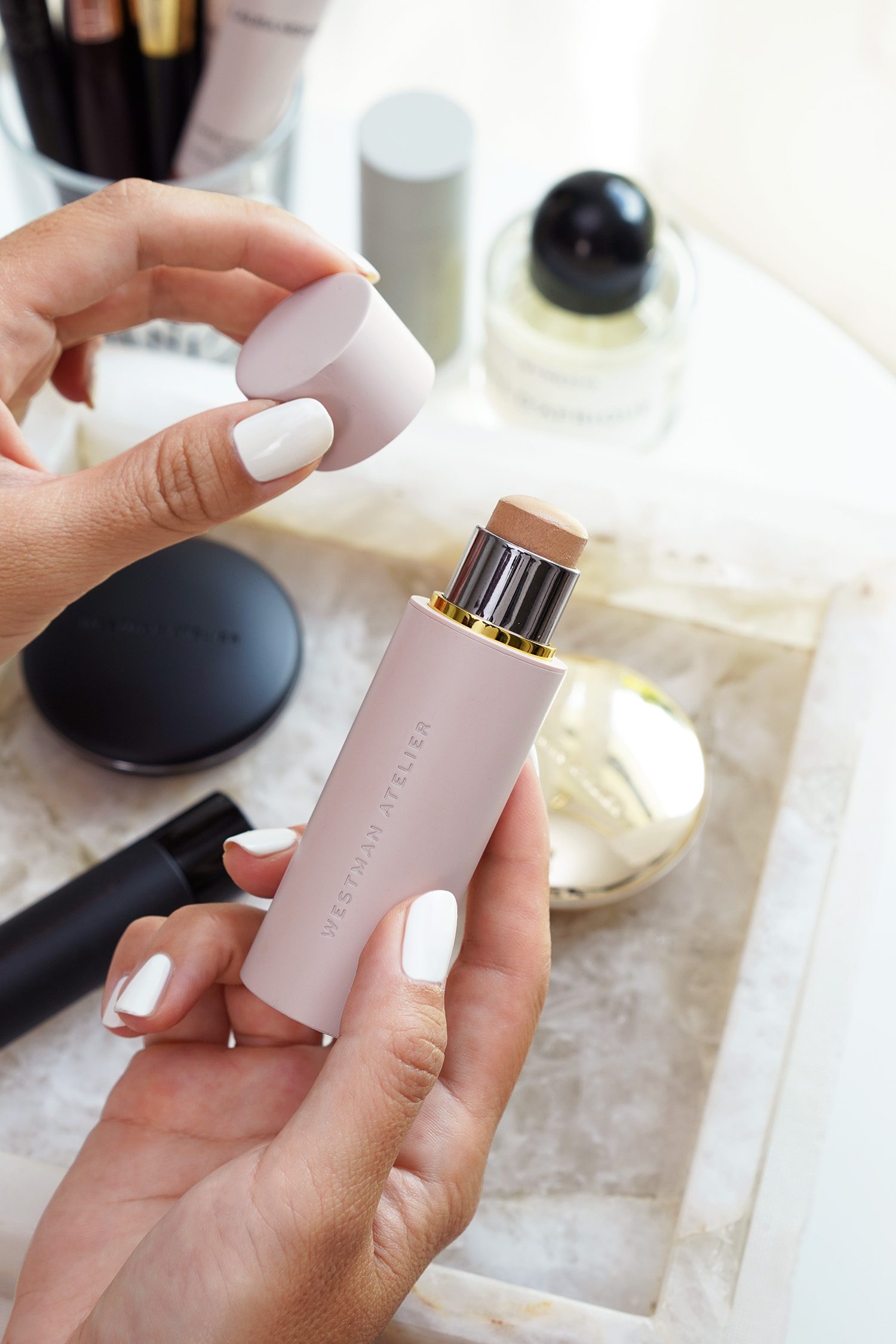 Westman Atelier Vital Skin Foundation Stick is the best natural looking foundation stick I've tried. It's easy to blend and evens out the skin perfectly. I wear Shade V, VI or VII depending on how light or tan I am. Most of the year I wear Shade VI. See it in action in this reel here.
Armani Luminous Silk Foundation is a classic formula I think everyone needs to try. Has a natural glow and the perfect amount of coverage. I wear Shade 6.5 most of the year.
NARS Light Reflecting Advanced Skincare Foundation is a favorite but I don't think it's universally loved. It does have medium coverage that is a bit more opaque than most so a little goes a long way. It's easy to blend and doesn't take much work to buff out. I do think your skincare needs to be good though (ie don't apply this on super dry skin, make sure it's well moisturized). I am a match to Santa Fe right now, but also wear Sahel and Vanuatu.
Pat McGrath Sublime Perfection Foundation is another classic. Anytime I wear this I wonder why I don't wear it all the time. Has natural finish and whenever I think of a classic solid foundation this formula is THE one. I wear Light Medium 14.
Concealer
Natasha Denona Hy-Glam is THE BEST CONCEALER I think I've ever tried. If I had to use only one the rest of my life this would be it. Coverage is really good and texture is still easy to blend (which isn't the case for all opaque concealers). I have several different shades I rotate depending on how bright I want to go. I can wear Shade N5 to N9.
YSL Touche Eclat is the best lightweight hydrating brightening concealer. It's great for under the eyes to brighten and bring the complexion back to life. Very expensive but 100% worth the splurge. I wear Shade 3.
Givenchy Prisme Libre Concealer is another favorite. It live up to the hype 100%. It's creamy and the wand picks up a good amount of product so you don't have to layer or swipe a million times to get good coverage. In action here.
NARS Radiant Creamy Concealer is the concealer I think I've used the longest. It's for sure a classic and one I think is universally loved. By comparison to other formulas though I do think the sponge applicator could use an update. It's small which is nice for detail application, but sometimes I feel like I have to really pump the product to get enough on the applicator.
Gucci Multi-Use Concealer is one of the best new concealers I've tried this year. Full review + swatches of lots of shades in this post here.
Setting Powders
Givenchy Prisme Libre Loose Setting Powder is the best setting powder ever made. You can see Shade 3 in action here and Shade 4 in action here. It's the best flawless airbrush looking setting powder I've ever tried.
Charlotte Tilbury Airbrush Flawless Finish Pressed Powder is my holy grail pressed powder. It has the perfect amount of color to give the skin a flawless finish. I wear Medium. I hope they never change the formula and that it stays around forever.
Charlotte Tilbury Airbrush Flawless Setting Spray is the setting spray I've been using the most lately. There are lots of great formulas from Gucci, Urban Decay, Omorovicza etc. I'm not really committed to one single formula, but the Charlotte Tilbury is one I've been using a lot.
NARS Light Reflecting Pressed Powder is another favorite. I don't think it will be everyone's cup of tea because it has a stiff finish. I really love it for a natural finish – when you swipe it on the skin you will literally see your face transform into a smooth finish. It's like magic.
Cheek Bronzer/Contour
I love a good bronzer and there are so many great formulas. Here are the ones I love from Sephora.
Rare Beauty Warm Wishes Effortless Bronzer Stick is one of the best creamy bronzer sticks. I wear a couple shades and really like the formula and undertone. They're creamy, satin in finish and easy to blend. I wear either Happy Sol or Always Sunny.
Westman Atelier Face Trace Cream Contour Stick is another great natural contour. I wear Truffle which is a nice neutral-warm brown shade. It's easy to blend, natural looking and smooth. If you're new to Westman Atelier I highly recommend checking out one of her Holiday Trio Sets (one has Biscuit, one has Truffle).
Westman Atelier Beauty Butter Matte Powder Bronzer is the best matte bronzer I've tried. I like both Coup de Soliel or Soleil Riche. They warm up the skin with a matte finish.
Dior Forever Natural Powder Bronzer Shade 5 is another great matte formula. I wear Shade 5 for a natural warm bronze.
Hourglass Ambient Lighting Bronzer in Luminous Bronze Light is the best naturally glowy bronzer. I do recommend opting for the Ambient Lighting Cheek Palettes though because they have a bronzer included. I like Jellyfish or Leopard the best from this year's options.
Cheek Blush
Armani Beauty Luminous Silk Glow Blush has a beautiful formula with a natural glow. Full review + swatches in this post here.
Givenchy Prisme Libre Loose Powder Blush is another favorite. I love the colors and think the loose powder format is really fun. Full review + swatches here.
Gucci Beauty Luminous Matte Beauty Blush is pure love for a soft silky texture. They glide on the skin beautifully and every color is flattering. Review + swatches here.
Dior Rosy Glow Blush is another powder favorite. I like Pink, Coral and Rosewood. You can read the full review here. I wear the pink one the most out of all the shades.
NARS Afterglow Liquid Blush is my favorite natural looking liquid blush. I like that the pigment isn't too opaque so it's more forgiving on the skin. If you want a super opaque liquid blush Rare Beauty is the way to go (they have lots of great colors, I think this Mini 4-Piece Set is a great way to start).
Cheek Palettes
Hourglass Ambient Lighting Edit Unlocked Palettes for the win this year! I think all three are phenomenal but my favorites are Jellyfish and Leopard. Full review + lots of swatches in this post, but if you buy ONE cheek product I think the Hourglass Palettes are the best options.
Cheek Highlighter
I have so many favorites for highlighters but I think if you're looking for the best of the best, Tom Ford Beauty is the way to go.
Tom Ford Soleil Neige Glow Highlighter is new for holiday in two shades. I didn't think they were worth the steep price but the most I wear them, the more I like them. They're absolutely beautiful on the skin and I think the Rose Irise is the better one but they're both stunning. Swatches in this post.
Tom Ford Soleil de Feu Glow Highlighter is from spring/summer and it's available in two options. I bought and love Oasis for that gorgeous champagne bronze glow. Review here.
Tom Ford Shade and Illuminate Duo in Moodlight is a classic that's been around for years but I think the newer Peachlight is even better. If you're looking for something with a pink or peachy sheen rather than your standard champagne I think Peachlight is really flattering and more modern looking.
Charlotte Tilbury Beauty Light Wands are also holy grail material. I think Pinkgasm and Pillow Talk are the best ones but they are really all so beautiful. Definitely lives up the hype and the colors are SOOO good. If you don't know that you want to commit to the full size I recommend checking out the Superstar Glow Kit Mini Duo which has Spotlight and Pinkgasm.
Eye Makeup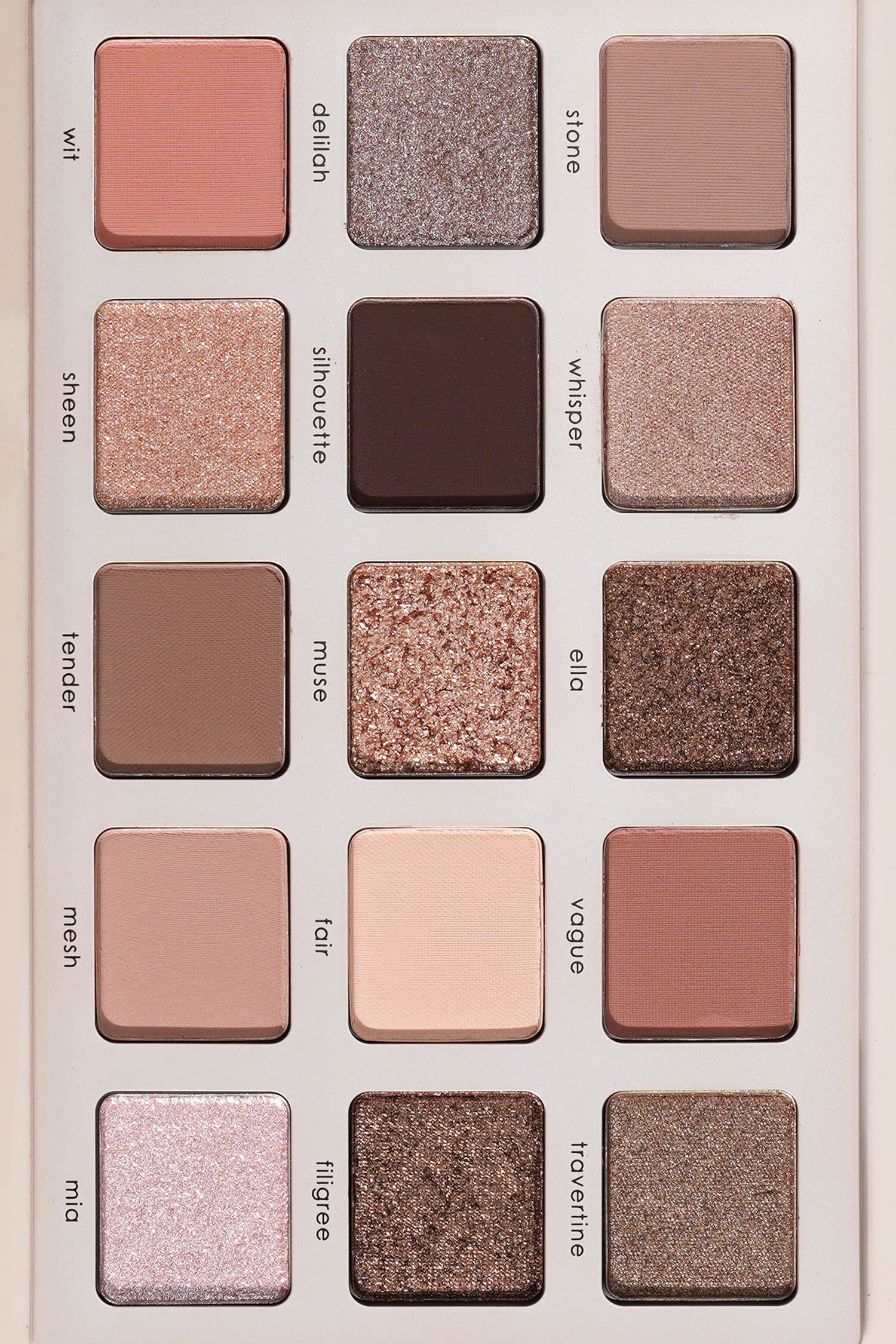 I still swear by my Top 5 Eyeshadow Palettes I rounded up two years ago. Half of you have told me this is boring, the other half have said it proves these have withstood the test of time. I agree with both sides. I really wish I had something new to share every month for the eyes but palettes are tricky because it's so rare that I am in love with EVERY single shade in a palette.
If you're looking for something new and fresh, I say the Natasha Denona I Need a Nude is the best palette of the year (I think it's better than the Makeup by Mario Ethereal Eyes). I really think anything from Natasha Denona is a solid win – if you're new to her line this is a great time to splurge/save all at the same time. Her formulations are the best of the best.
I still really love the Tom Ford Eyeshadow Palettes. This year they added some great new variations including Lumiere D'Hiver (swatches here), Hazy Sensuality and Golden Hour (review here). These three are the best ones and they all launched this year.
The best mascaras to me are the Tarte Tartelette Tubing Mascara and YSL Lash Clash.
That wraps up my best-of makeup roundup! Stay tuned for my Lip Must-Haves going live tomorrow!