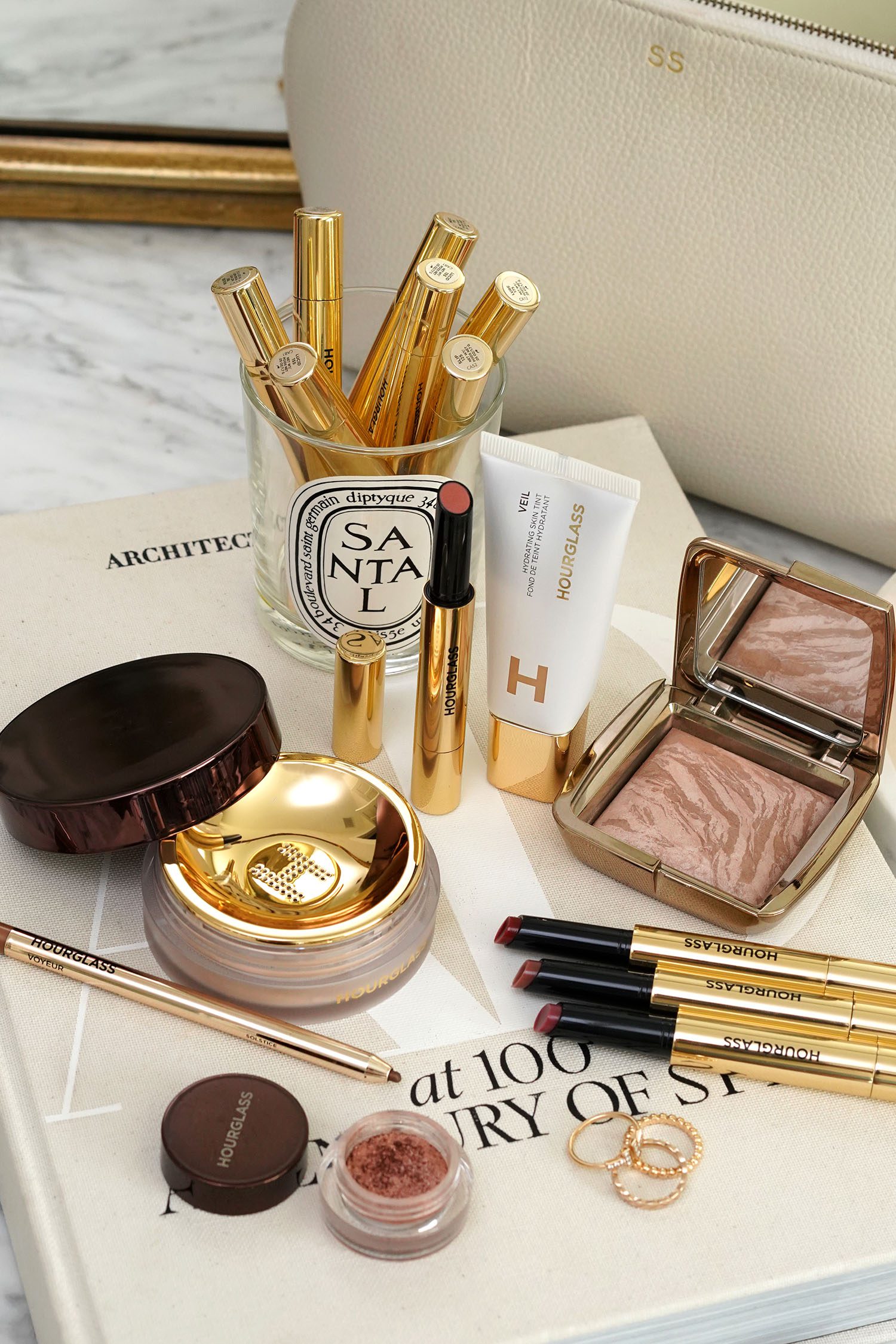 Hourglass launched a few new items this summer and I have a closer look today! Today's post covers the new Veil Hydrating Skin Tint Foundation ($49), new shade of Veil Translucent Setting Powder ($49) and four new Phantom Glossy Lip Balms ($36 each). I ordered mine from Sephora.
Veil Hydrating Skin Tint Foundation
The Veil Hydrating Skin Tint Foundation is a balmy tint with a hydrating feel but nice dry down. It has very sheer coverage that is barely there. I didn't know what to expect because hydrating tints usually feel thick or heavy on my skin – but the concept was really interesting to me so I ordered it sight unseen. It does have a semi-thick texture but blends out easily with a sponge. Once set with powder it has very good lasting power – it stayed put all day without any touch ups required.
For shade matching, I ordered Shade 8 based on their shade chart. I am a match to Shade 8 in the Ambient Soft Glow Foundation formula (which runs very olive). Shade 8 in the Skin Tint ended up being too light and peachy/pink so I ordered Shade 9 which is a better match but still a bit light. Since the formula is sheer it's forgiving and I can make it work.
A few of you messaged me on Stories saying you're a Shade 8 in Ambient Glow and found Shade 10 to be a good match in the Hydrating Skin Tint.
Formula-wise I think it's surprisingly good, especially since most Hourglass foundations don't work well for me color-wise or formula-wise. It makes my skin look pretty good! You can see the transformation here (I'm having a bad skin week and I think it smoothed out the skin nicely).
I still prefer something with more coverage like the Too Faced Healthy Glow Moisturizing Skin Tint or Chanel Les Beiges Water-Fresh Complexion Touch. But if you want a hydrating tint with very natural sheer coverage, the Hydrating Veil Tint is definitely worth checking out.
Veil Translucent Setting Powder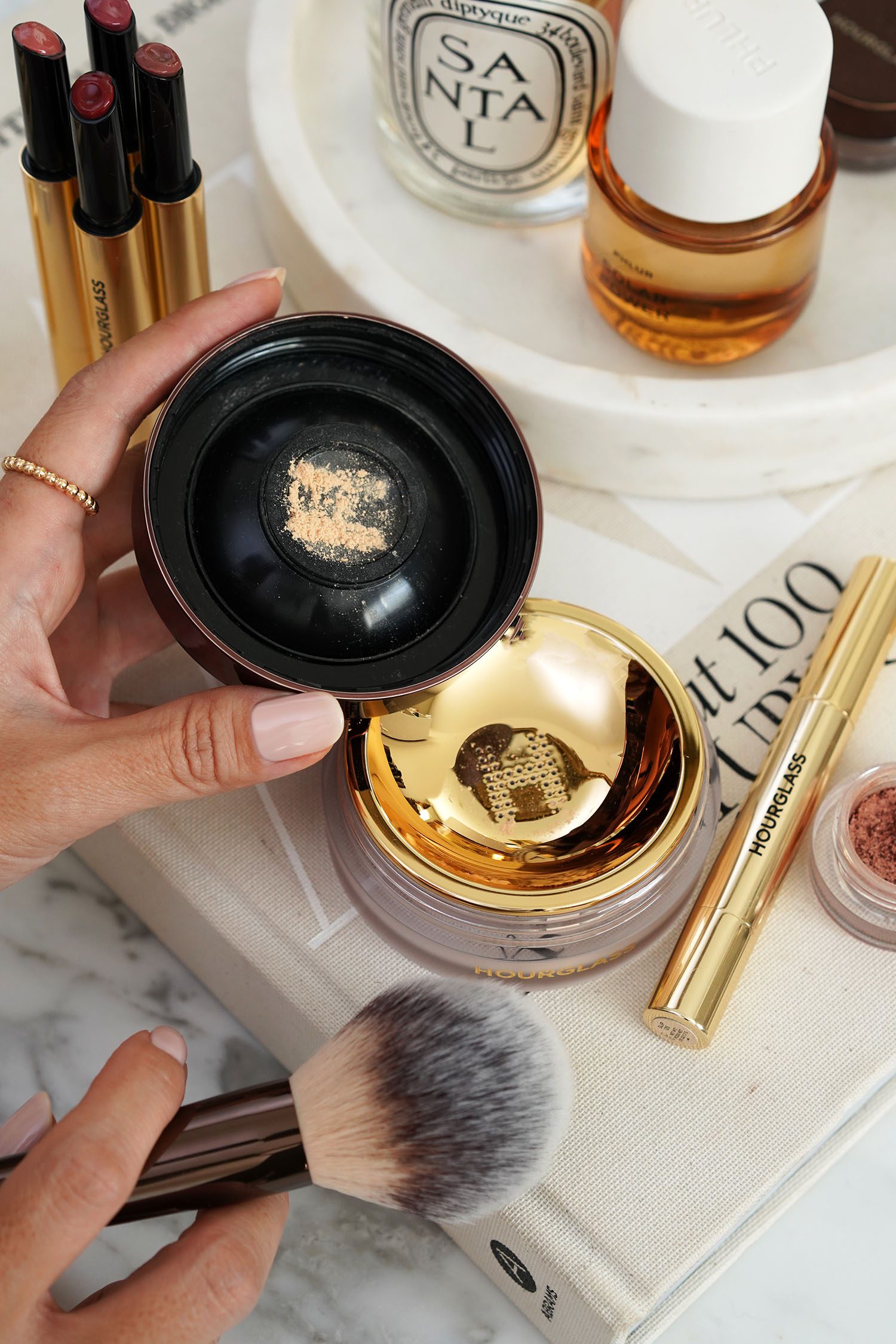 The Veil Translucent Setting Powder was one I really loved a while ago. I used it up and never repurchased but they added tinted shades in Medium and Deep which I think are great. It's lightweight and very natural looking. In terms of a blurring effect the Givenchy Prisme Libre is still the better option for an almost airbrushed look, but the Hourglass powder is still very good.
Phantom Glossy Lip Balms (New Shades)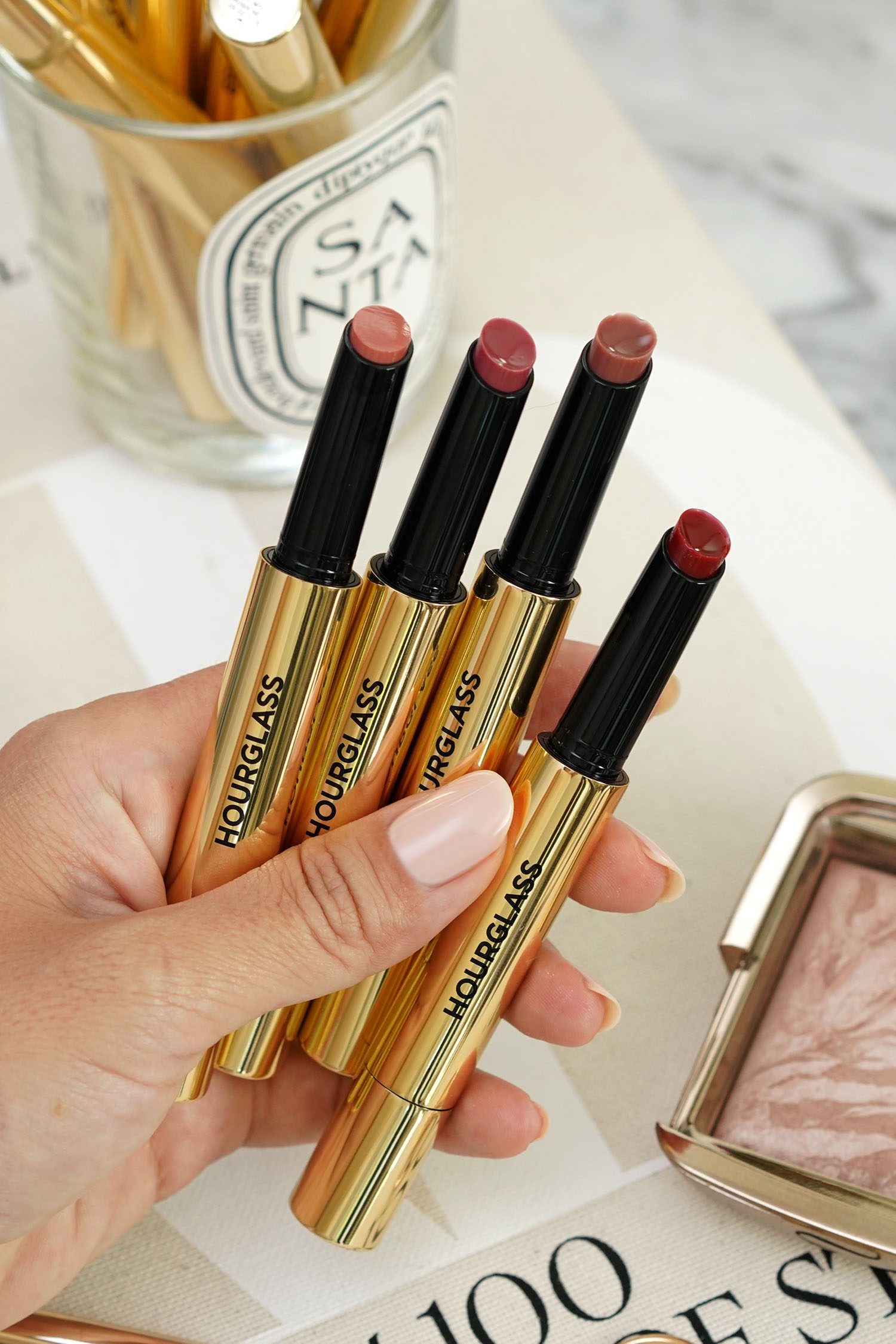 Last but not least we have a look at the four new shades of Phantom Volumising Glossy Lip Balms. All four shades are really beautiful, naturally flattering and easy to wear. It's been a while since I have worn these even though I own a bunch of colors. I forgot how soft and almost melty the texture is and I'm not sure how I feel about them in this heat. I for sure love these in cooler temperatures. Right now they feel like they will almost slide off the lips in heat. The good news is they seem to stay put pretty well, but adding a liner underneath does help extend the wear.
Sense is a peachy pink
Desire is a pretty soft mauve raspberry
Rise is a neutral beige
Impulse is a pretty muted red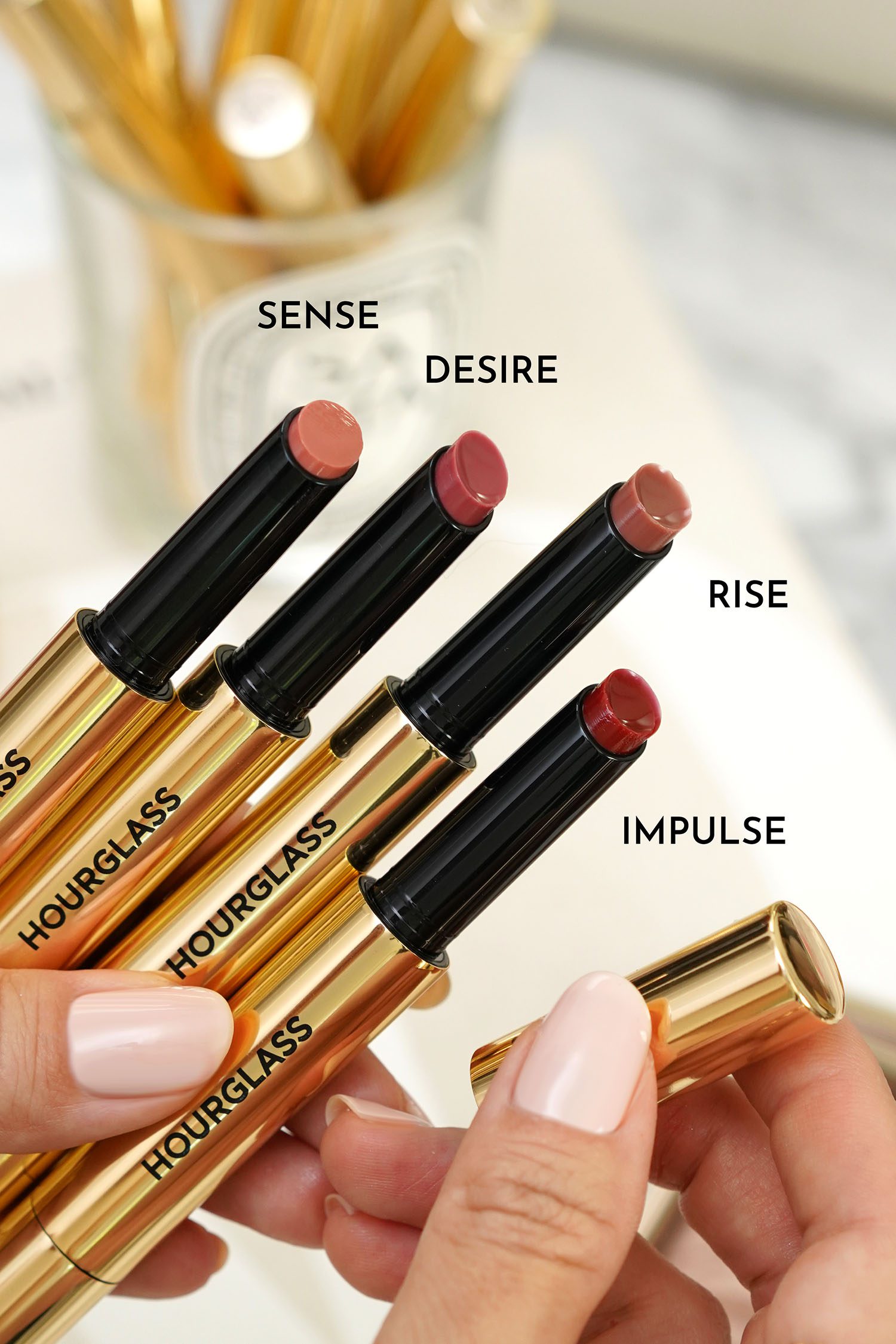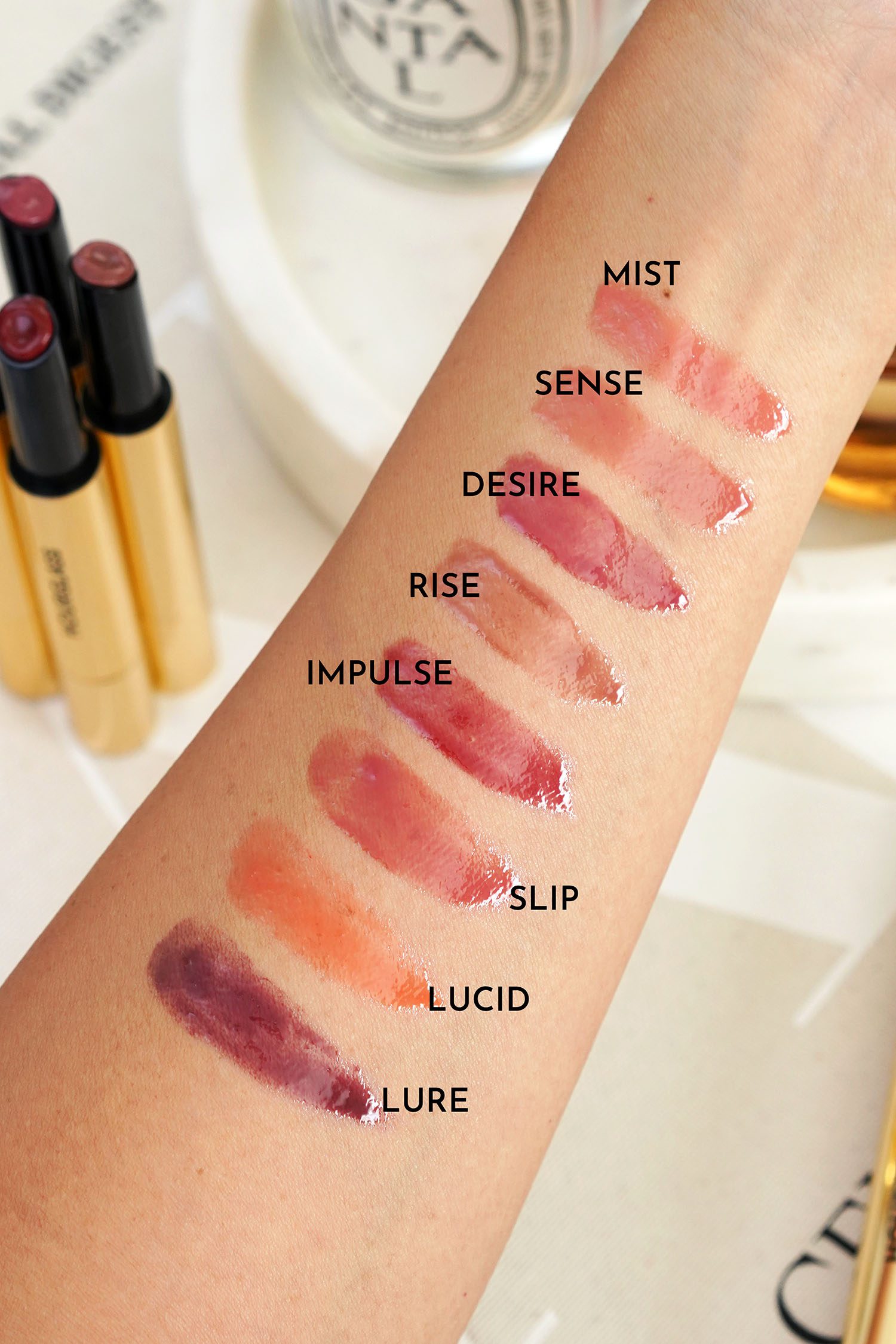 Full beauty breakdown below wearing: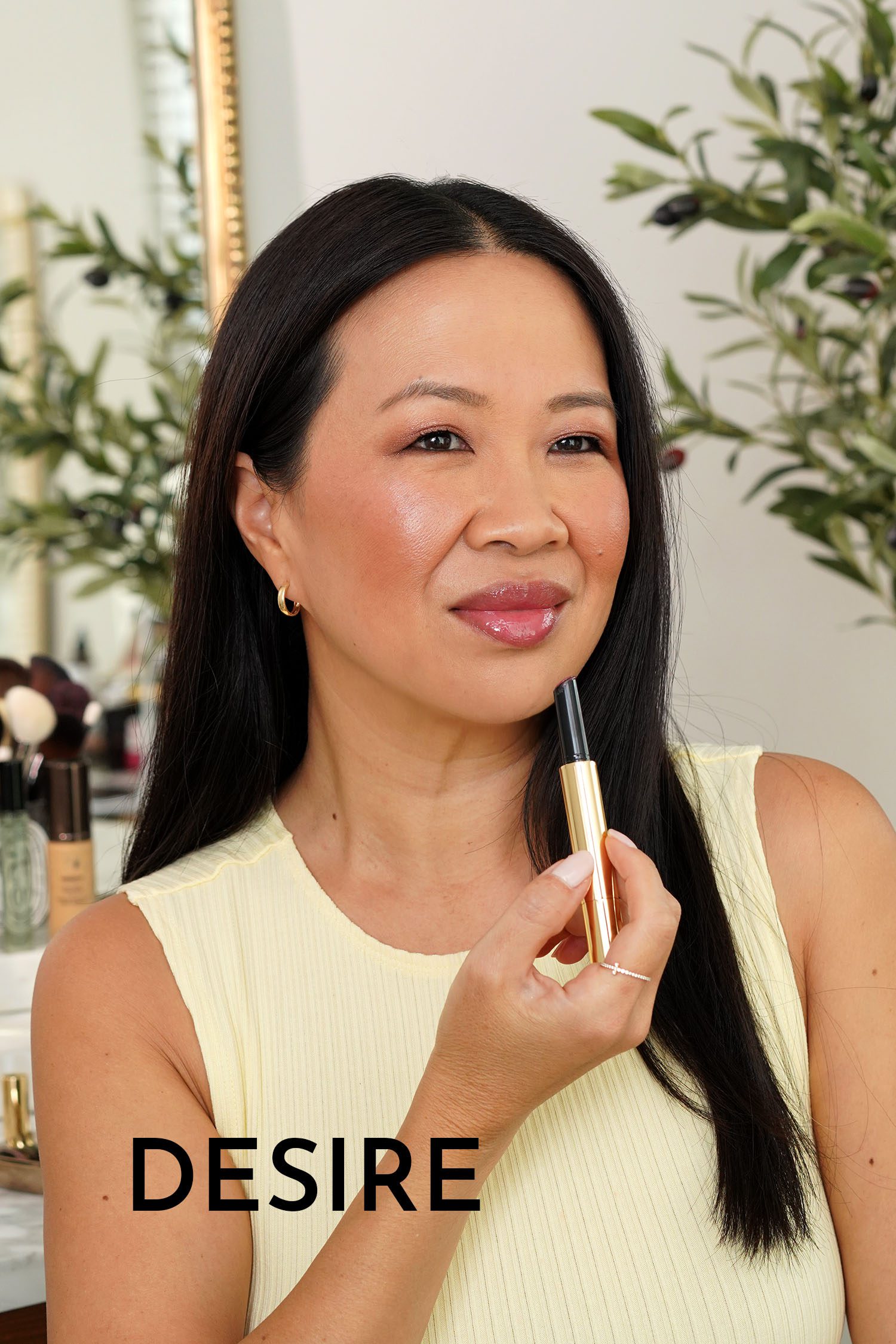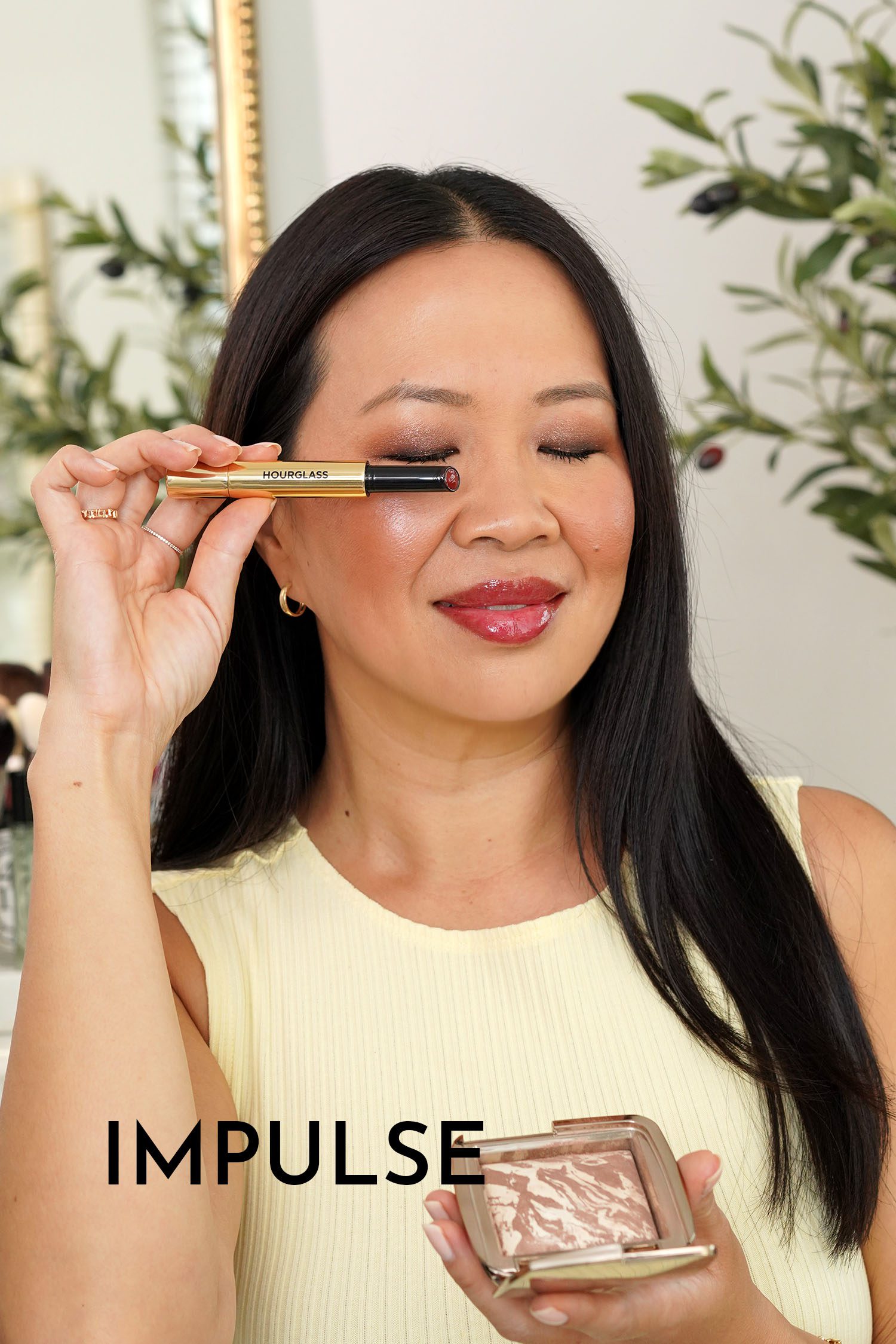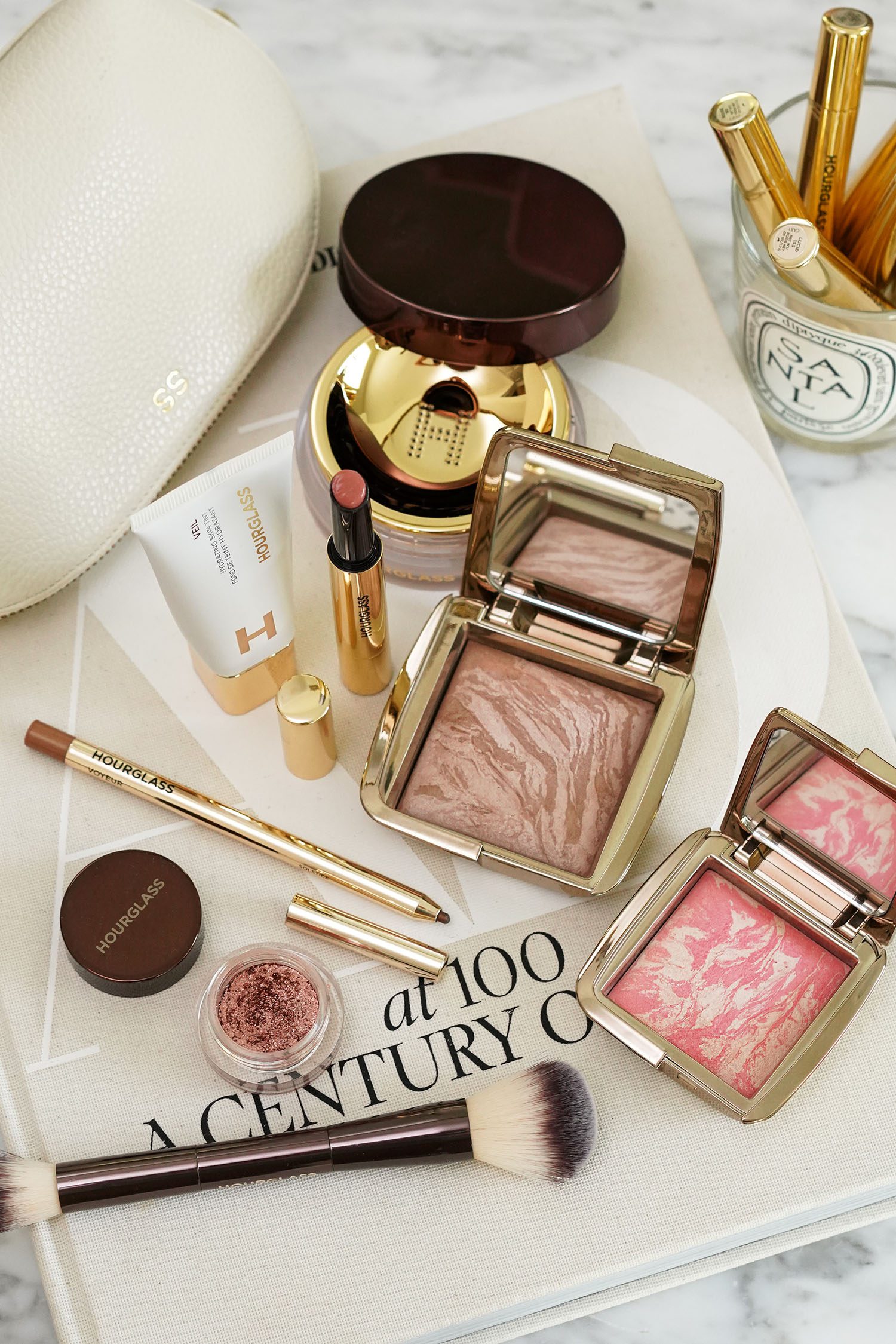 Colors are pure love. I wish the formula wasn't quite as soft in texture though.
Shop the Post
That wraps up my Hourglass haul review! Did you check out any of these new launches yet? What did you think?